Unsere Mina hat am Samstag an ihrer ersten Ausstellung teilgenommen. Wir sind sehr stolz auf sie denn sie war im Ring ruhig und ist schön gelaufen. Richter war George Kostopoulos aus Griechenland.
Bewertung: SG1
Richterbericht: Feminine, medium substance and bones, a bit narrow but balanced head, dark eyes and pigment, enough spectacles, ears could be smaller, dens coat which is not in the best condition, good side movement, needs more confidence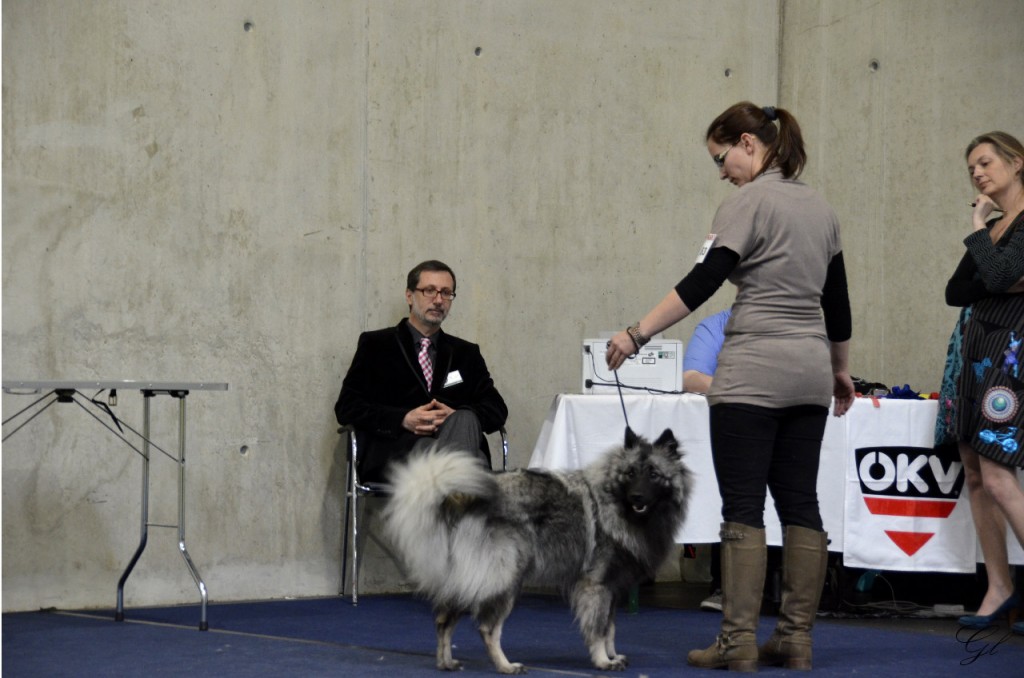 Herzlichen Glückwunsch auch Minas Wurf-Bruder Auris vom Märchenwald, der mit SG3 erfolgreich war und den beiden Rüden aus der Steinbruch Maut, Gonzo (V1, Jugendbester) und Gismo (V1, CACA)!!!